NCalc has been updated for iOS 16. New features include:
Colour coded risk level.
Links to the recommended actions for each risk level.
The ability to add notes to each risk level, for example, to record your local escalation process.
Vibration when the risk level changes
The ability to position controls to suit left or right handed use of the app.
Support for larger font sizes and dark mode.
As you select the values for each parameter the score instantly updates.
The NEWS score and the risk level are shown at the top of the screen. The header colour changes to match the risk level, following the colour scheme in the Royal College of Physicians guidance.
Tapping the NEWS score takes you to the recommended actions. Included in this our any notes you have added.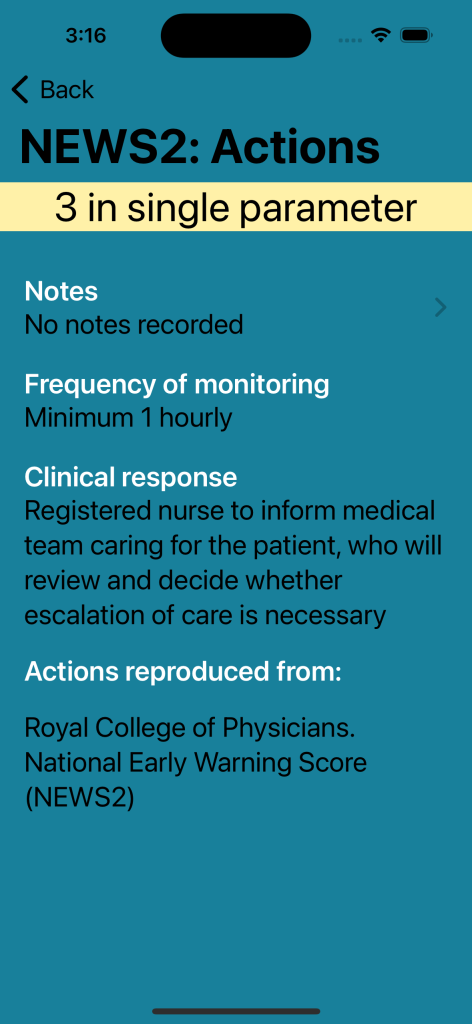 You can add notes to each risk level of the NEWS score to fit with your local policy e.g. contact numbers for people you may need to call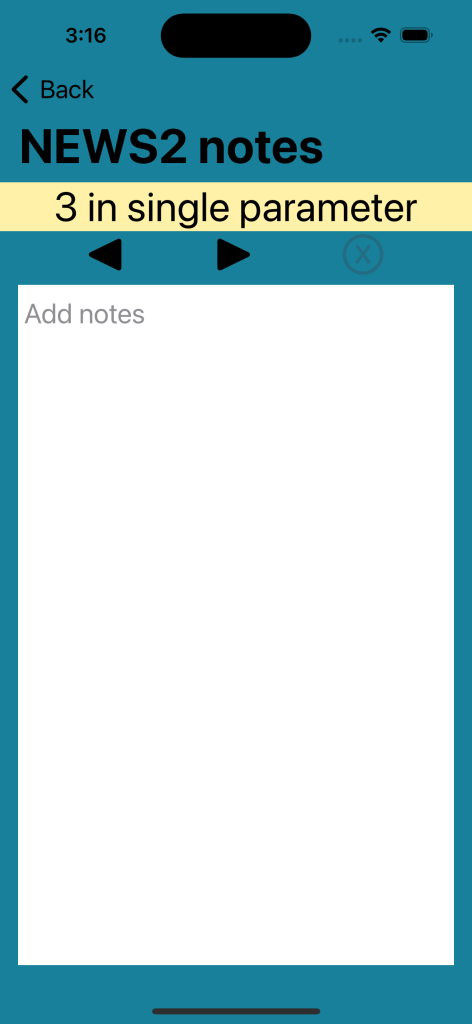 You can set the controls to be on the left or right side or to be central, enabling the most comfortable one-handed usage of your device.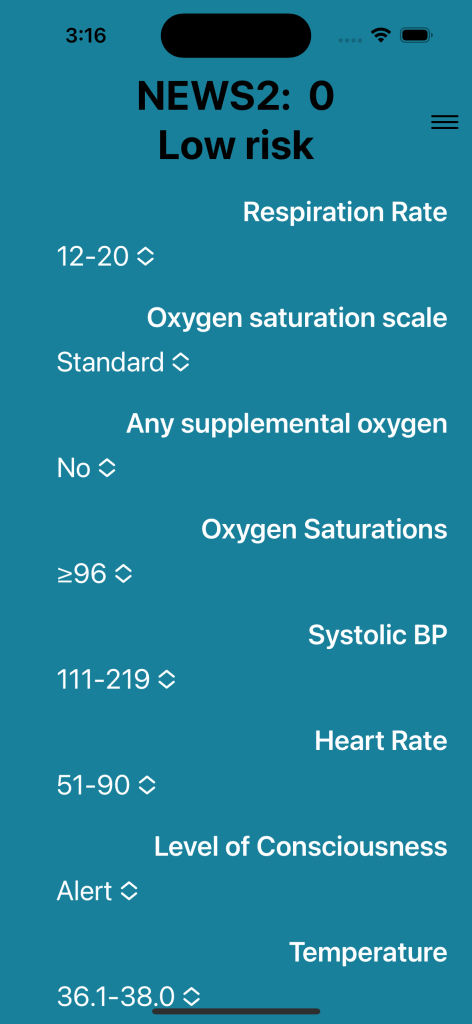 NCalc is a National Early Warning Score (NEWS) calculator for iOS and Android.