Dose Chex helps you calculate drug dose and administer medication safely. By removing steps at which human error can affect the administration process it aids patient safety. Dose Chex has been designed by a senior NHS nurse with over 25 years experience in acute adult nursing and critical care.
Dose Chex is customisable. The concentrations in the suspensions and critical care sections can be altered to match what you need in your day-to-day practice.
Suspensions and solutions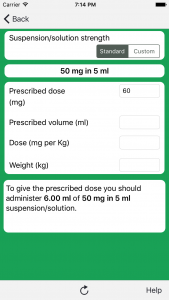 Suspensions and solutions may be prescribed by dose or by volume of the solution. Dose Chex allows you to select the strength of the solution and then enter the prescribed dose or volume. The instructions for administration are shown immediately at the bottom of the screen.
Click here for more information.
Intravenous drugs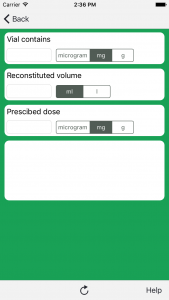 Complex calculations are sometimes required in the administration of intravenous drugs. Consequently they are a common source of errors.
Dose Chex simplifies the process allowing you to simply enter basic details about the prescription and presenting you with clear instructions to safely administer the drug.
Click here for more information.
Fluids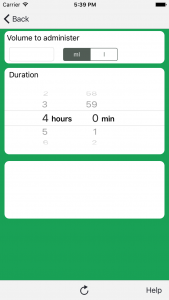 Dose Chex rapidly converts prescribed fluid volumes into the required infusion rate. This can be set in mls per hour or using the drop-rate of the giving set.
​Click here for more information
Critical care infusions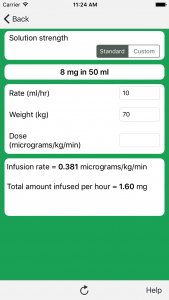 Having entered the patient's weight Dose Chex allows you to enter either the infusion rate or the required dose per minute.
Click here for more information
Customisable
Each area of the app can be customised to fit the way you work.
Click here for more information